Pre-Planned Maintenance (PPM)
AC Electrical can plan Electrical Maintenance as per your requirements. This can be something as simple as yearly PAT Testing in your Office, to completing a 5 yearly Electrical Installation Condition Report (Fixed Wiring Test) in a Retail unit or University.
We offer Nationwide PPM Contracts for:
Testing and Inspections
PAT Testing
Fire Alarm Testing
Emergency Lighting Testing
CCTV, Intruder Alarm and Security Systems
Thermal imaging
If you would like more information about our PPM Contracts and how we can help you, contact us.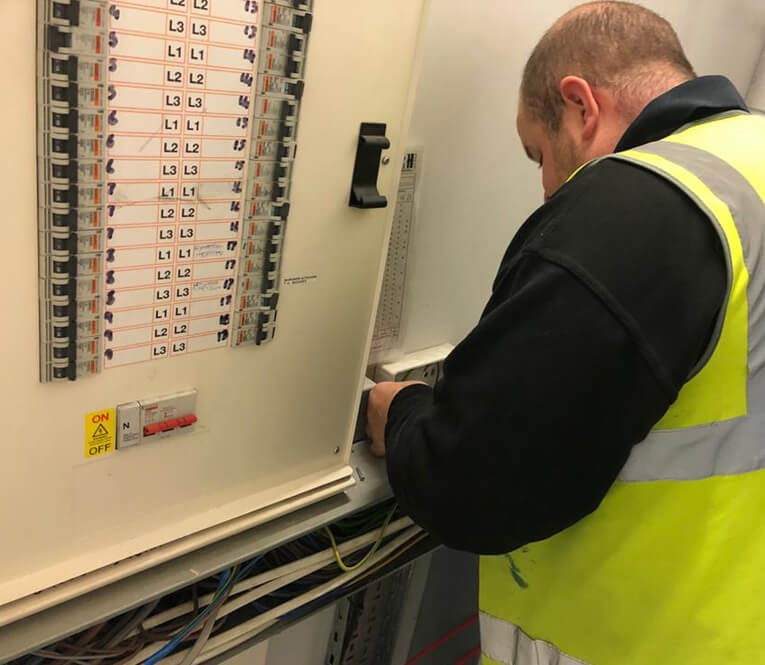 Reactive Maintenance
As well as Pre-Planned Maintenance, AC Electrical also offer services in Reactive Maintenance. AC Electrical like to ensure our customers are up and running at all times. However, sometimes Electrical issues occur, which need to be investigated and rectified.
Our Nationwide Reactive Maintenance services and engineer vehicle tracking, enables us to find our nearest operative to you, meaning we can be there when you need us.
Through the use of Maintenance Portals with our customers, works which require completing will come through to us, for allocation and completion. Our clients can also contact us by phone or email and we will plan to get there as soon as possible.
Out of Hours Service
AC Electrical offer a 24/7 Out of Hours service, so, if you need out of hours help call – 01253 547100, our 24/7 service covers the UK.
To talk to us more about Reactive Maintenance, contact us.